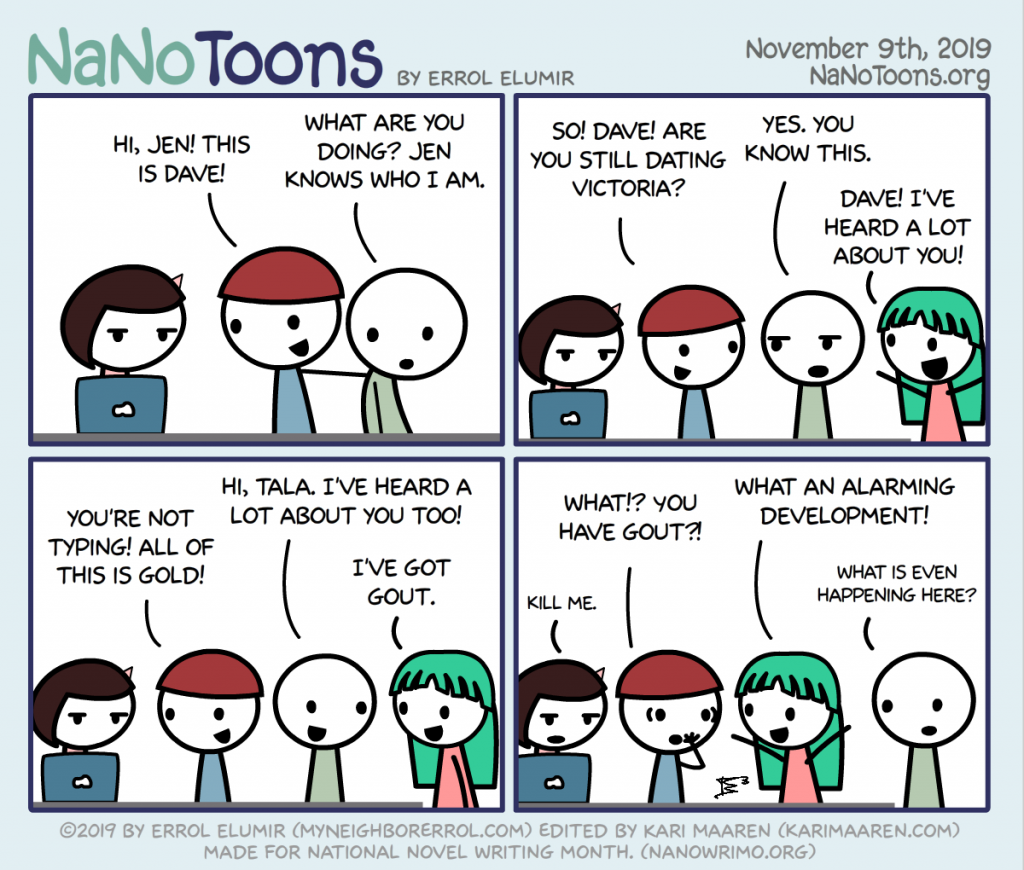 For the record, for any of you who are worried that Tala has gout, don't be.
And I finally started writing my novel! Huzzah! At this moment, I have 3278 words! Ha ha ha!
Today, we're supposed to be at 15003. Hmm, why don't I put expected word count on these webcomics, that would have been cool. All this time, I never thought of doing that until now. Good grief.
Anyway, that means I'm about 78% behind. I can do this! Ha ha ha!