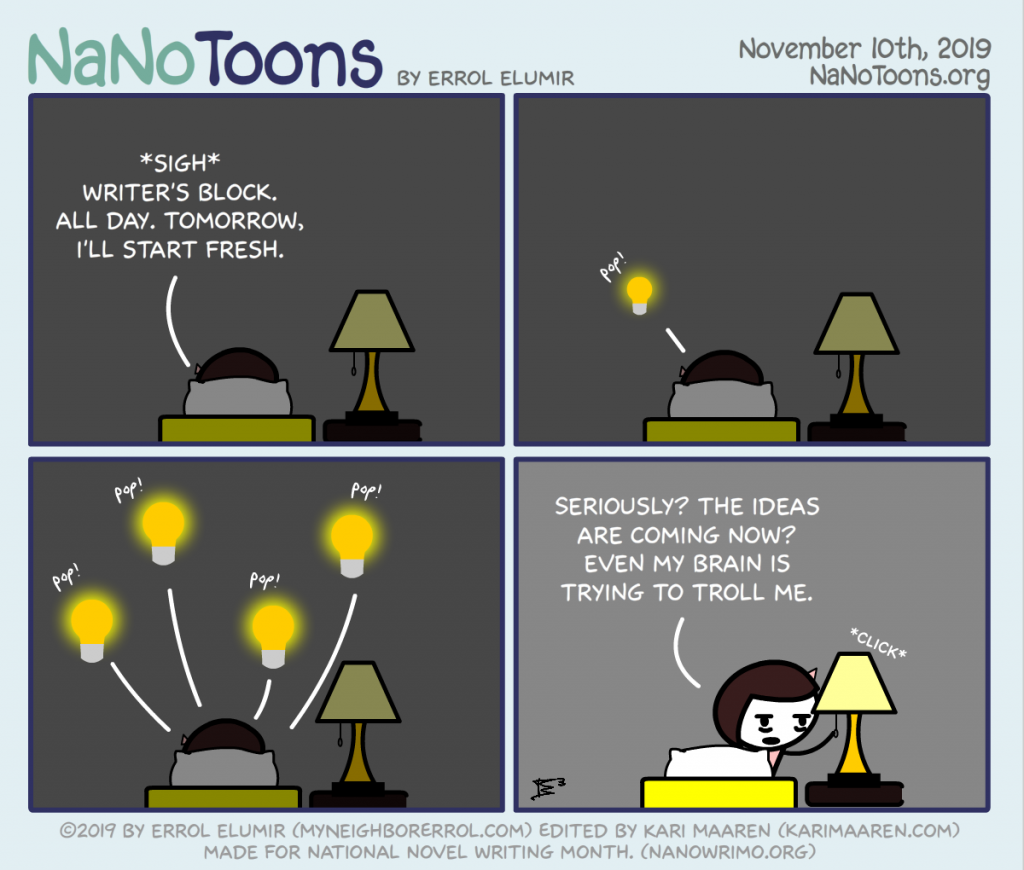 Look! A comic about writing! Hah!
Currently, you should be at 16670!
Yesterday, I was able to get a lot of writing done, and I did two escape rooms and got a board game order which is tempting me a lot for this evening.
So far, I've made it to 9856! I'm at 60% of what I should be! Huzzah!
By the way, there was far more gout talk than I expected. Tala says random things, remember. 😀