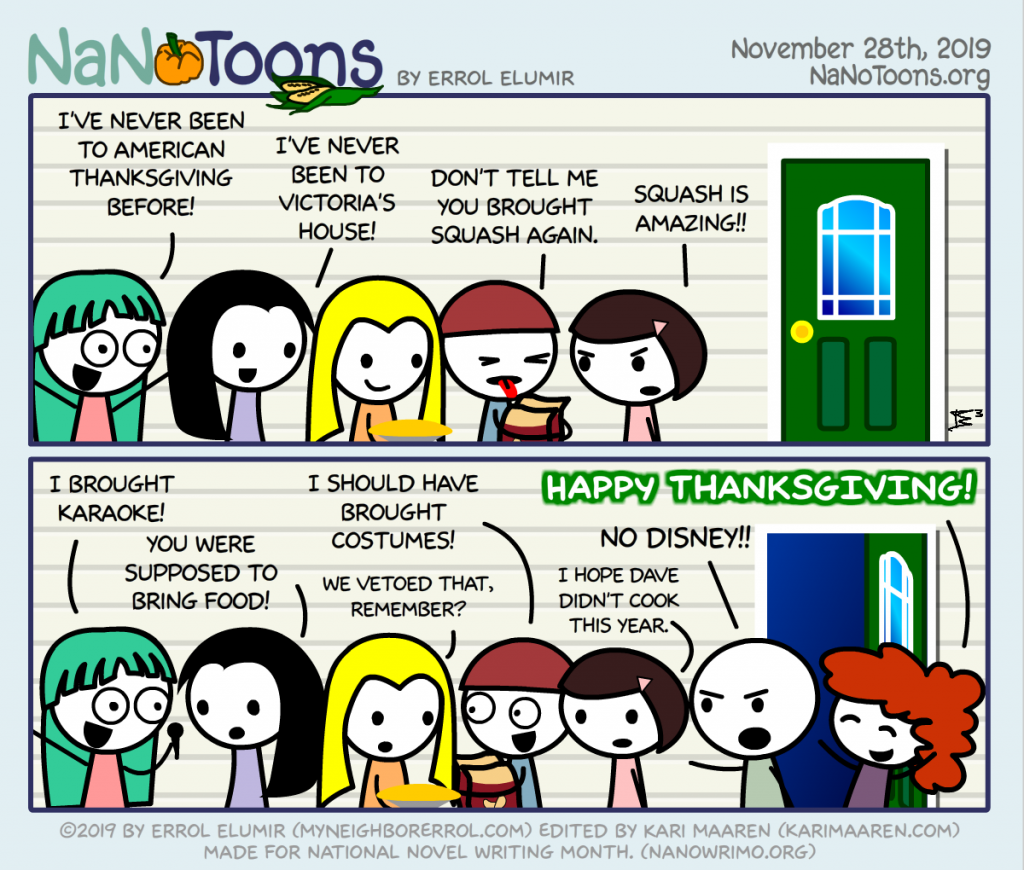 Happy Thanksgiving to those of you in the States! 😀
You may have wondered why I haven't done the Thanksgiving comics, but it was because I was always in the middle of some silly plot I would create for the NaNoToons, and I couldn't fit in. Or it could be because it usually required more effort. Ah well.
And yes, Tala is Canadian. That's why she hasn't been to American Thanksgiving before.