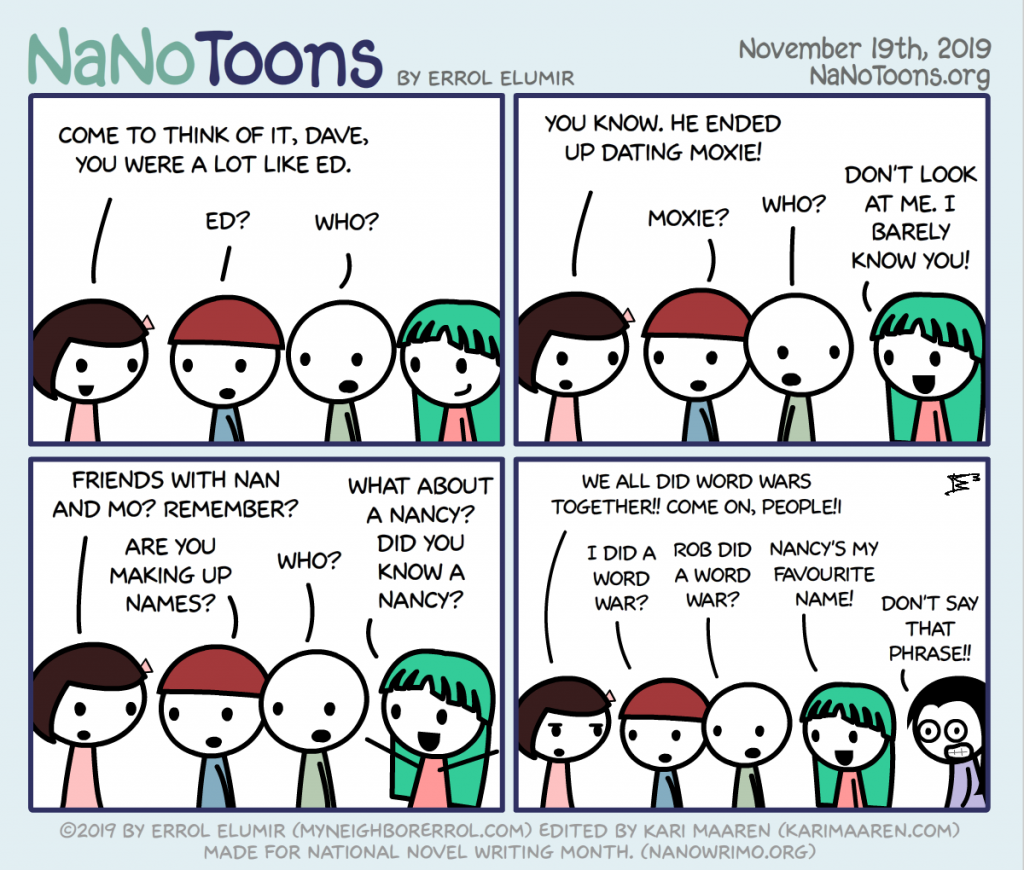 Back in 2009, before I got involved, there were four more characters. 😀
Although not officially of the same universe, I guess I just made them be of the same universe. Considering Jen and Rob had been doing NaNo for five years when they were first introduced in 2010, it makes sense they were involved in 2009 in the same region.
Of course, when 2010 started, Debbie Ohi and I decided to restart with new characters.