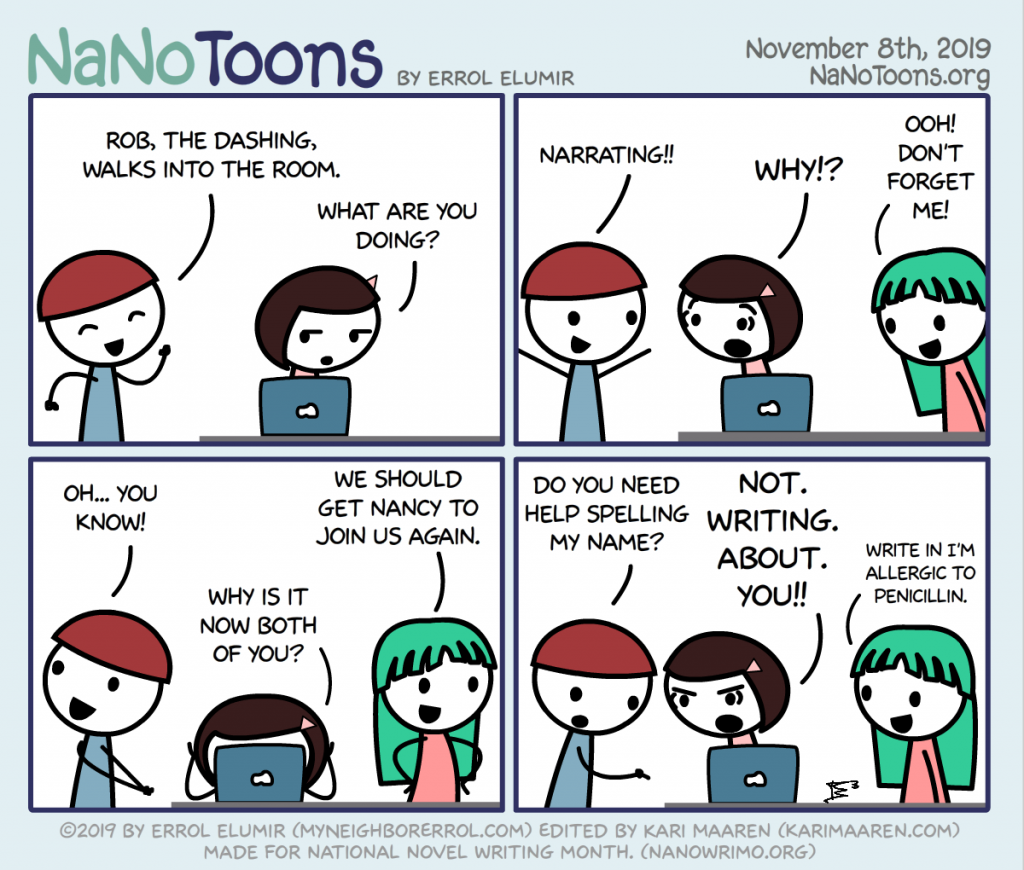 Jen should just give in. Mel's word count was through the roof because of Tala. Can you imagine writing about both Rob and Tala? 😀
And did I mentioned I've finished all the comics for NaNoToons? I've also finished the k-drama we were watching and some of the anime! Now I have no excuse but to write!
Although, tomorrow, we're going to an escape room. But hey!