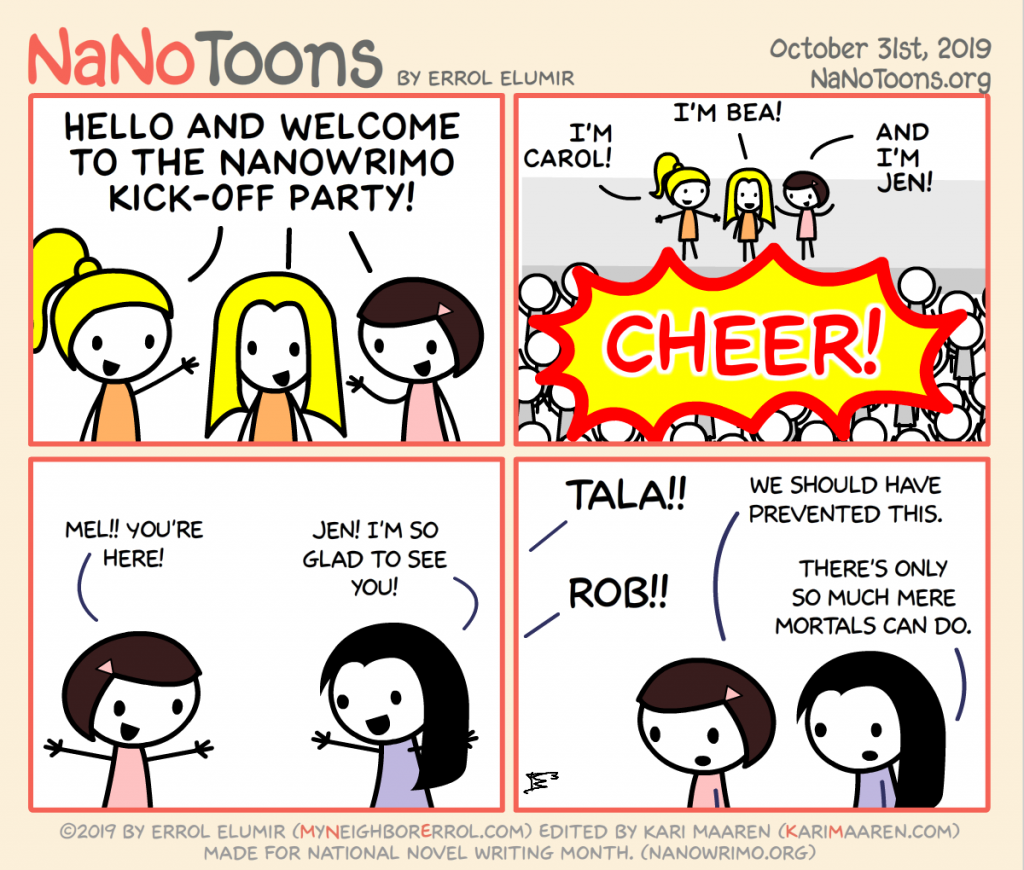 This is it! The 20th anniversary of NaNoWriMo, and the final year for the NaNoToons!
If you haven't heard, yes, I'm retiring from NaNoToons this year. It's been a long time. I don't even know how many years I've been doing this, but these little characters have been around for so long! Kari Maaren is helping again with editing, which is great because she keeps finding so many mistakes. You can check out her webomic about time travel!
I do hope to write this year too. We'll see how that goes. Heh.
I'm so pumped this year, I even feel I may write a parody song again. Those were fun. I created so many silly NaNoWriMo things.
In a sense, all I do is write Nano fanfic.
Anyway, thanks for joining me again for one last time, and good luck with writing!