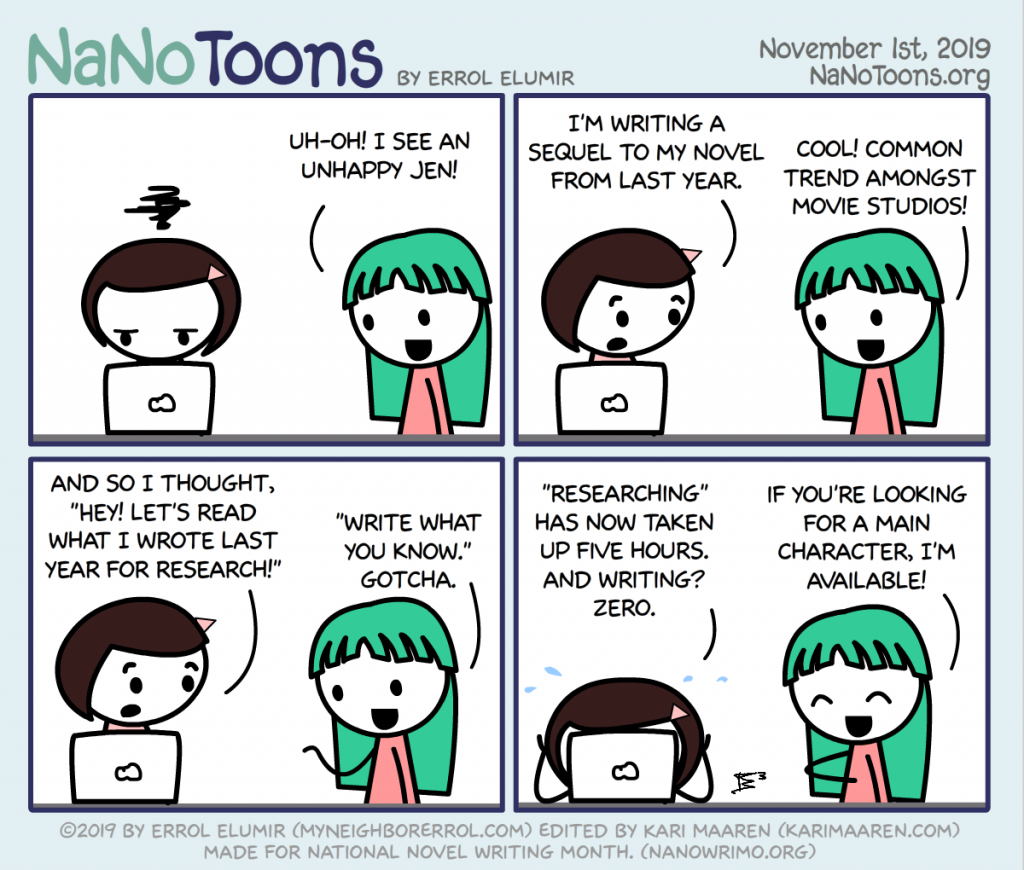 This is me with NaNoToons. I was all set ready to write some comics, and I ended up reading all of Mel's arc of NaNoToons. Good grief.
And happy November 1st! How goes the writing? I haven't started. I need to finish off the comics. If you're new to NaNoToons, you may be wondering who these characters are. It's hard to summarize, because NaNoToons has been going on for over ten years. But Jen freaks out a lot. And Tala distracts everyone. This final year, Mel and Tala are joining the original crew of Jen, Rob, and Dave. 🙂 (And I'm kinda pantsing this comic as well)
I am getting a few questions asking if the comics are compiled in a book. I do hope to do that. But that won't happen for a while. If I'm lucky, I can get it done by next year. That's my hope.
Oh, and you're probably wondering if there is a set time that NaNoToons will be released. I'm having problems with the scheduling due to errors with auto social media sharing. I may eventually just do those manually and have the comic auto post at 9:00am EST, though. 😀