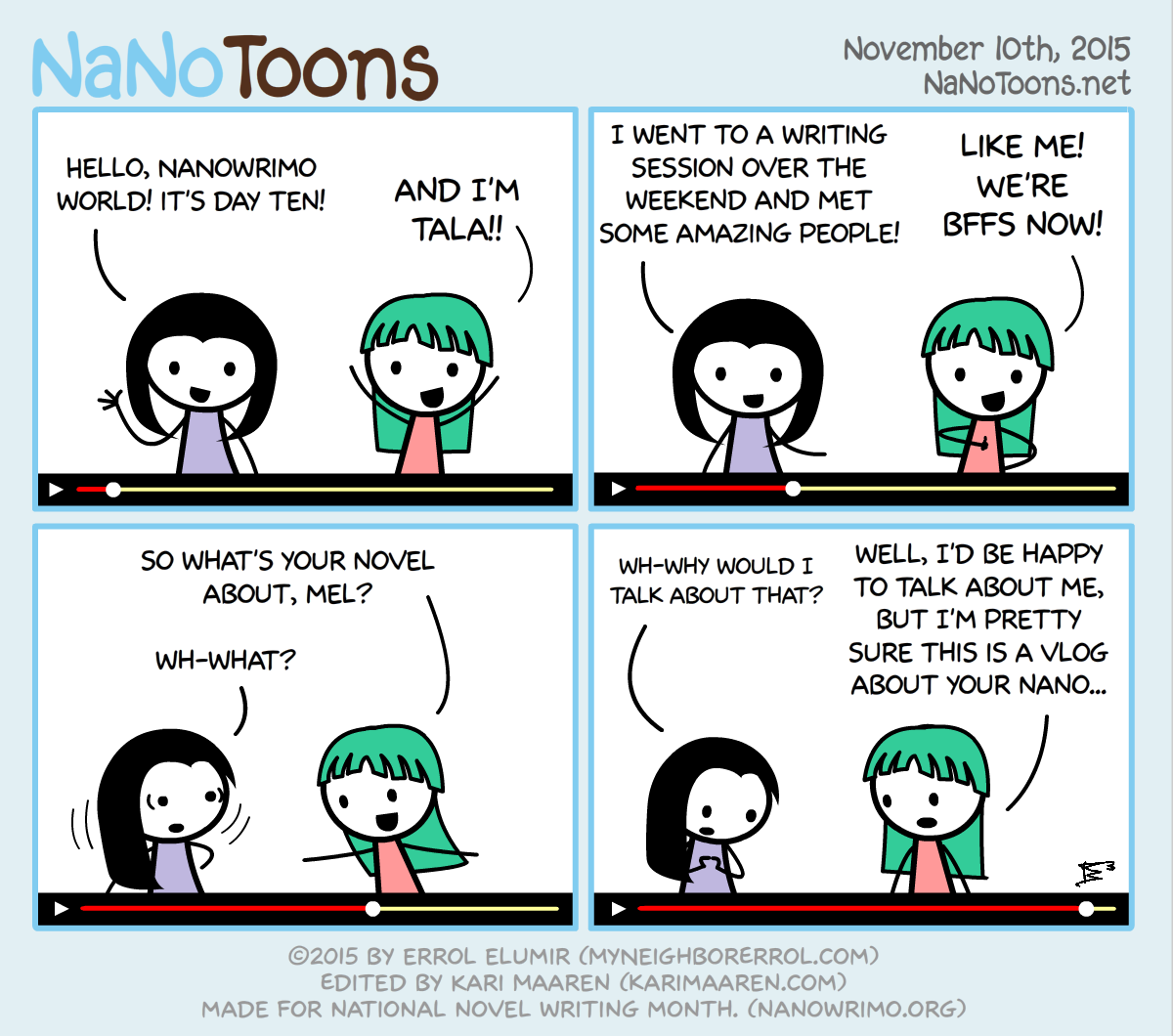 Huzzah! You know what excites me? I have a buffer of NaNoToons set up, I'm ahead on my wordcount, and I reached 300 comics on my other webcomic!
In celebration of that, this can be an AMA (Ask Me Anything) post! Of course, we're all too busy writing novels to worry about things like what my favourite colour is, but hey, go for it.
I think my favourite colour is blue, btw.