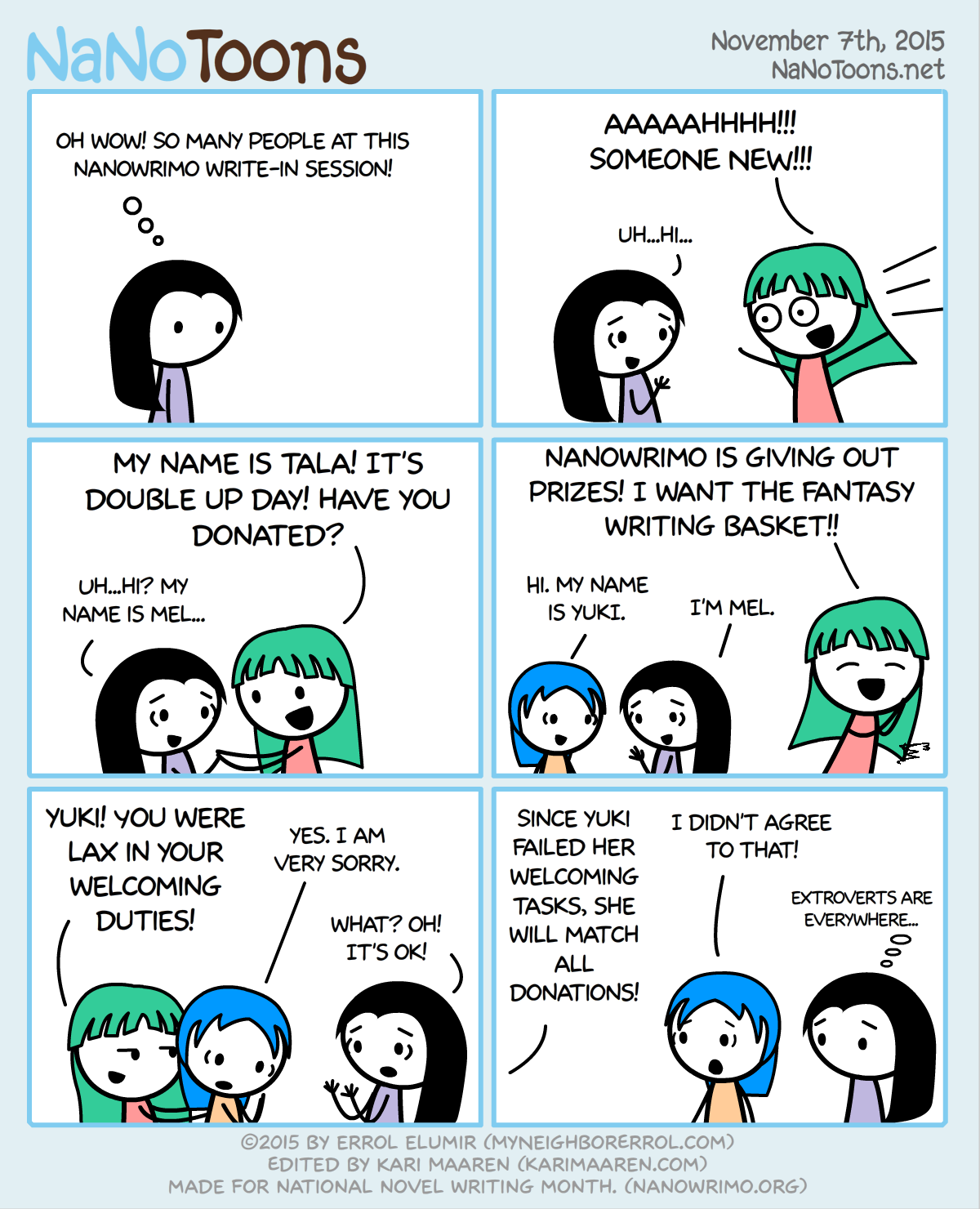 Yup! New characters. Heck, I haven't updated the cast page from last year and I have new characters. Ah well.
Oh! And today is Double Up Donation Day! Huzzah! You can read all about it on their site!
I've also run out of a buffer of comics. I hope I'm productive tomorrow. I need to get as much writing as I can done, and also get as many nanotoons as I can done. Whoo boy. You know, one day, I should pass on the mantle of NaNoToons!