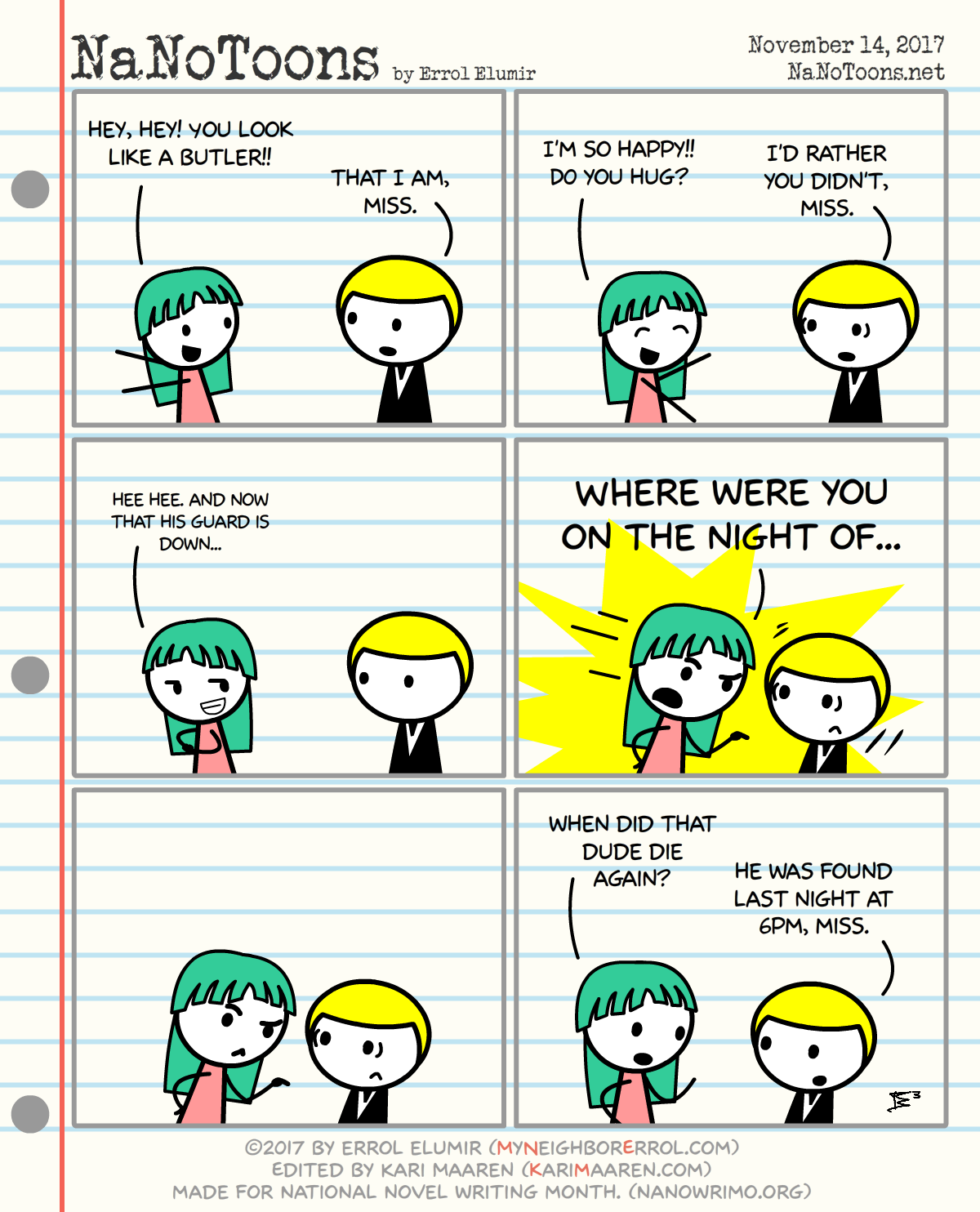 Huzzah! A butler!
I used to have polls here. I don't anymore. I wonder if I can find a poll…
Nope. No polls, darn it. I have the free version of wordpress. Oh well. I'll do it the old fashioned way.
I noticed someone on twitter always tweeted comics from 2012. I assumed it was their favourite arc.
Do you have a favourite year you go back to? Why?