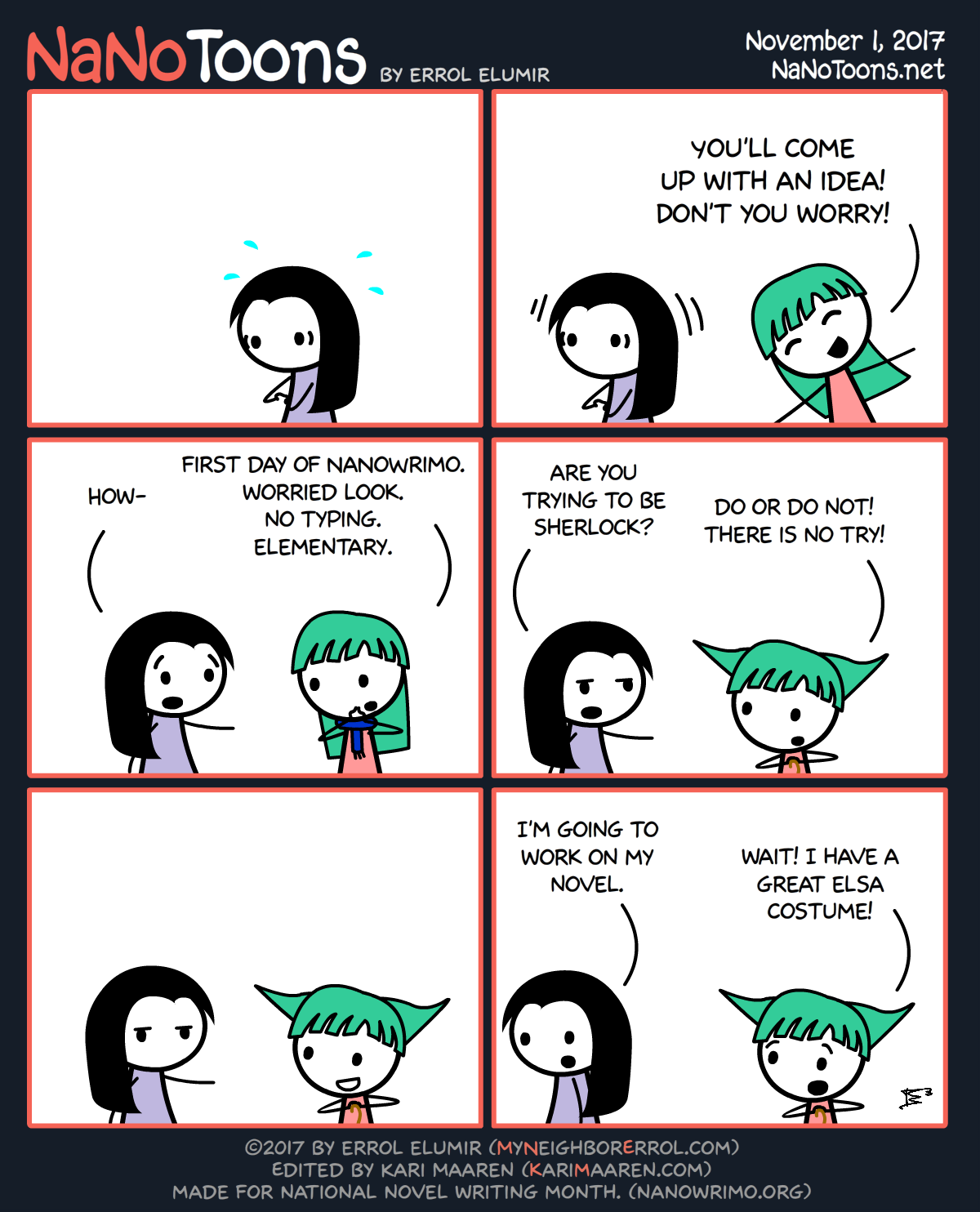 It's November 1st, and yes! I'm doing NaNoToons again for NaNoWriMo.
For those who have been following NaNoToons for years, you may have noticed I didn't do them for October. I didn't even have one for October 31st, which I normally do.
I was even debating whether or not to do them this year! Good grief.
However, I'm pressing forward! I also have to admit, I'm pantsing the NaNoToons this year. Normally, I have them all outlined at least.
Not this year. Oh boy…
I do have Kari Maaren helping with editing again, which is awesome.  I also have Manpans working on a plot to help me out.
And for those who are new to NaNoToons and/or NaNoWriMo, WELCOME! Enjoy the ride! It may get a bit bumpy. Hah!