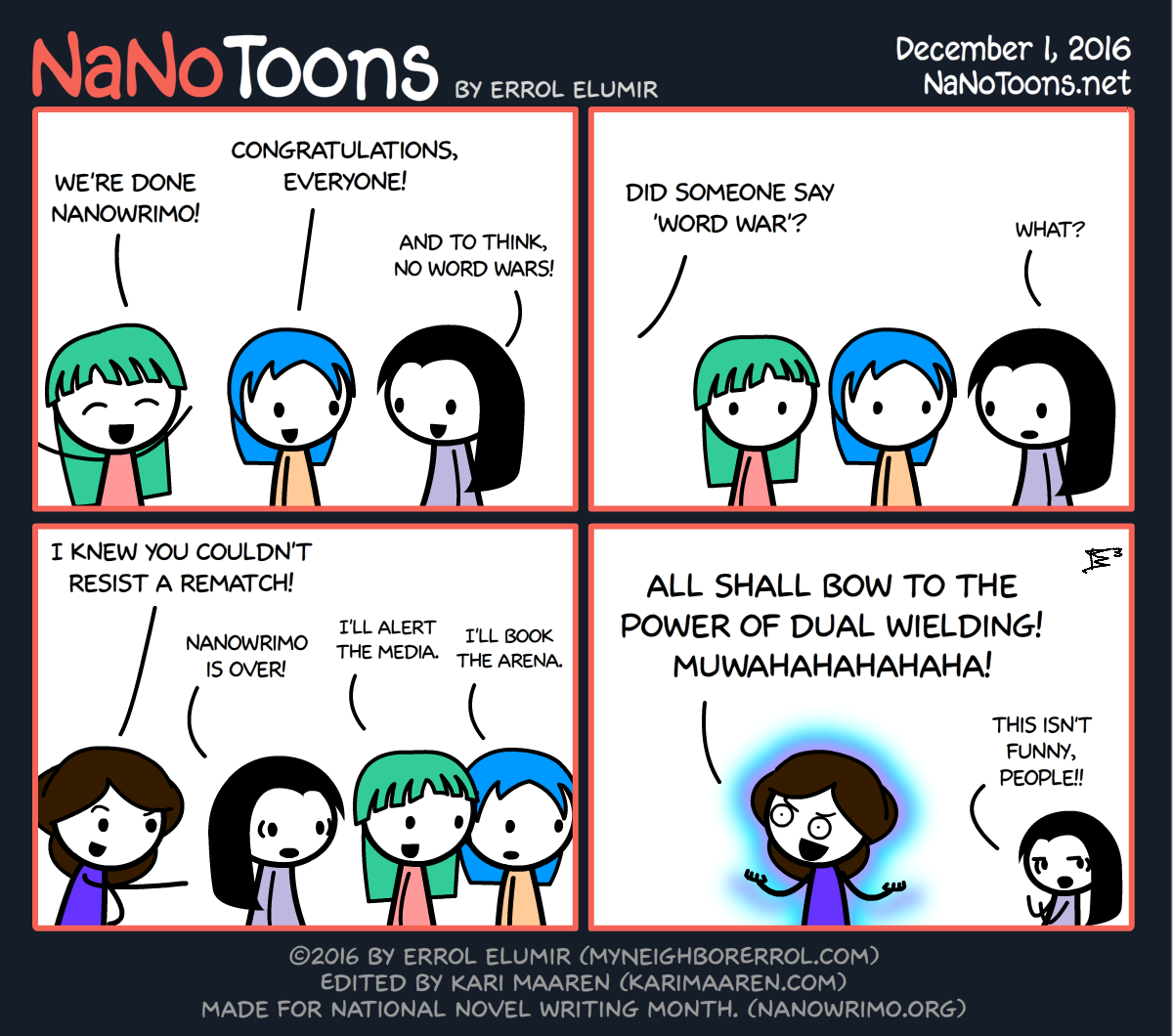 And another year of NaNoWriMo is over!!
This is the first year I didn't finish! Crazy! I still want to finish what I was writing though. I am sorry I didn't respond as much to the comments. I didn't make it out to any events either.
I hope you enjoyed the NaNoToons! Please, thank Kari Maaren over at It Never Rains webcomic for editing the mess of dialogue I usually give her!
And if you want to check out another web series I'm in, I did one with Manda called Sidekicks. You may remember Manda! She played Val in NaNoMusical!
Thanks again for joining me this year in the little adventures I write for NaNoWriMo, and hopefully I'll see you again next year!