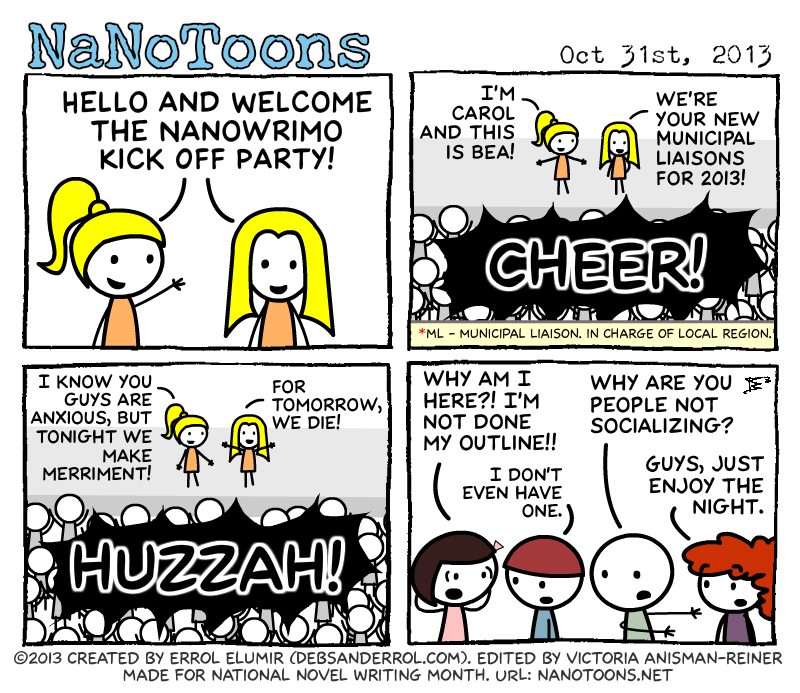 Errol: ONE MORE DAY! ONE MORE DAY!
If you've noticed, I've added ratings to the comic! I don't know why I never turned them on. I've also made it easier to share via twitter, tumblr, facebook, whatever. Of course, I never tested those, but oh well.
And if you take a look at today's Debs & Errol comic, you can see my current state before NaNo. Heh.