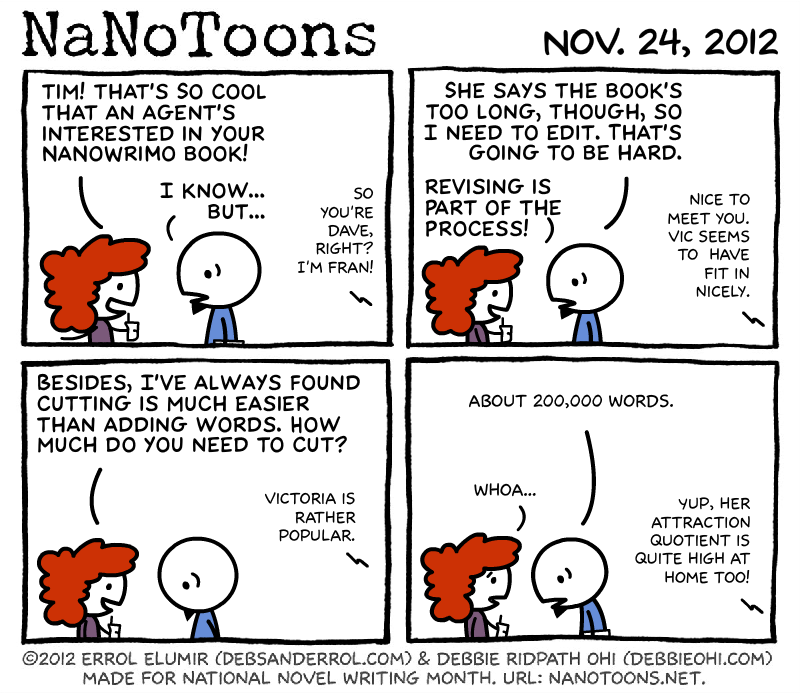 Errol: Tim's a rebel, all this editing he's doing. 😀 You can do it Tim! Tonight, we have our Over Night writing session. I hope I can make it. It's one of my favourite events of Nano! What's yours?
BTW, I just realized there were comments pending. I don't know how I missed them. So sorry, for those that didn't get through… it wasn't because there was anything wrong with your comment. I think there were a whole slew and it went off the page and I missed it. *sigh*
Debbie: Yay for NaNoWriMo Rebels!