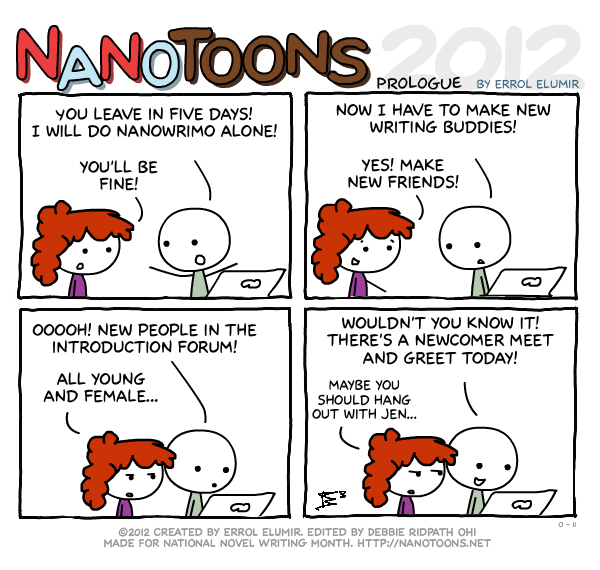 Errol: Today, in my region, there is a meet and greet for new people! It's a clay social, where people get together, design their inner editor, and then destroy it! Ha!
Sadly, I cannot go. For me, Nano has started a little early, so I figured I should spend as much time as I could with my family. Of course, that didn't start me from blogging a bit about Nano on my personal website. 😀
Our Kick Off meeting is on Monday though, so I can't wait! Hope you guys have a great weekend!