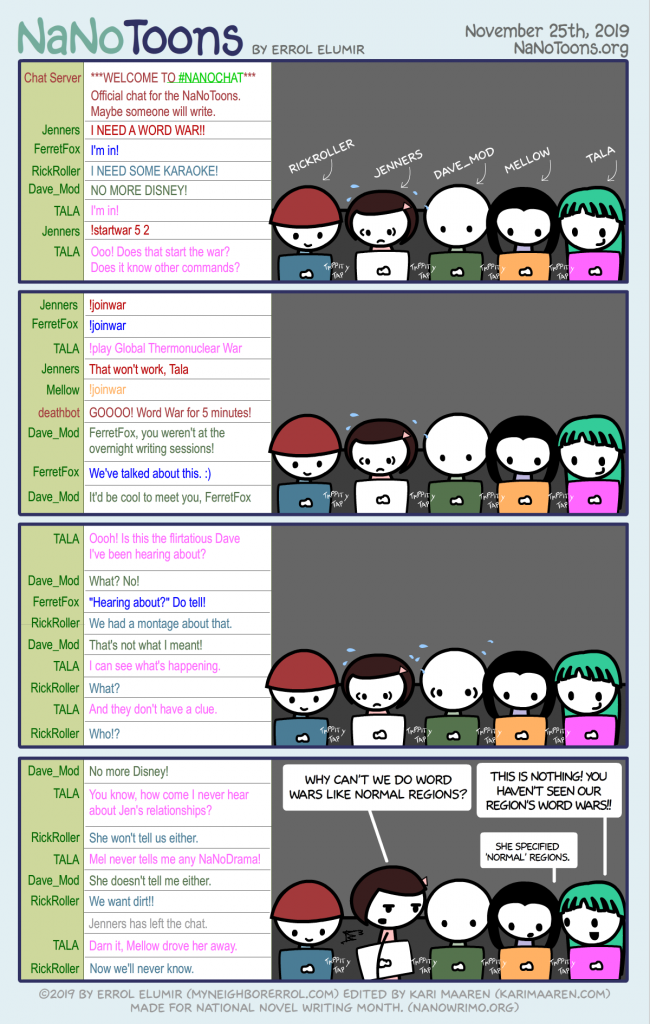 The chat, back in the day, was based on a platform called Mibbit. Now, it's Discord, but to keep the nostalgia going, I kept it as Mibbit.
I finally finished my novel! Now I can edit! Huzzah! Currently, we should be at 41,675 for our NaNo novels.
I've been doing my nano novel in Google Docs. It's pretty sluggish now. But it's great for editing when I don't have wifi. I'll probably move it out into it's own doc.