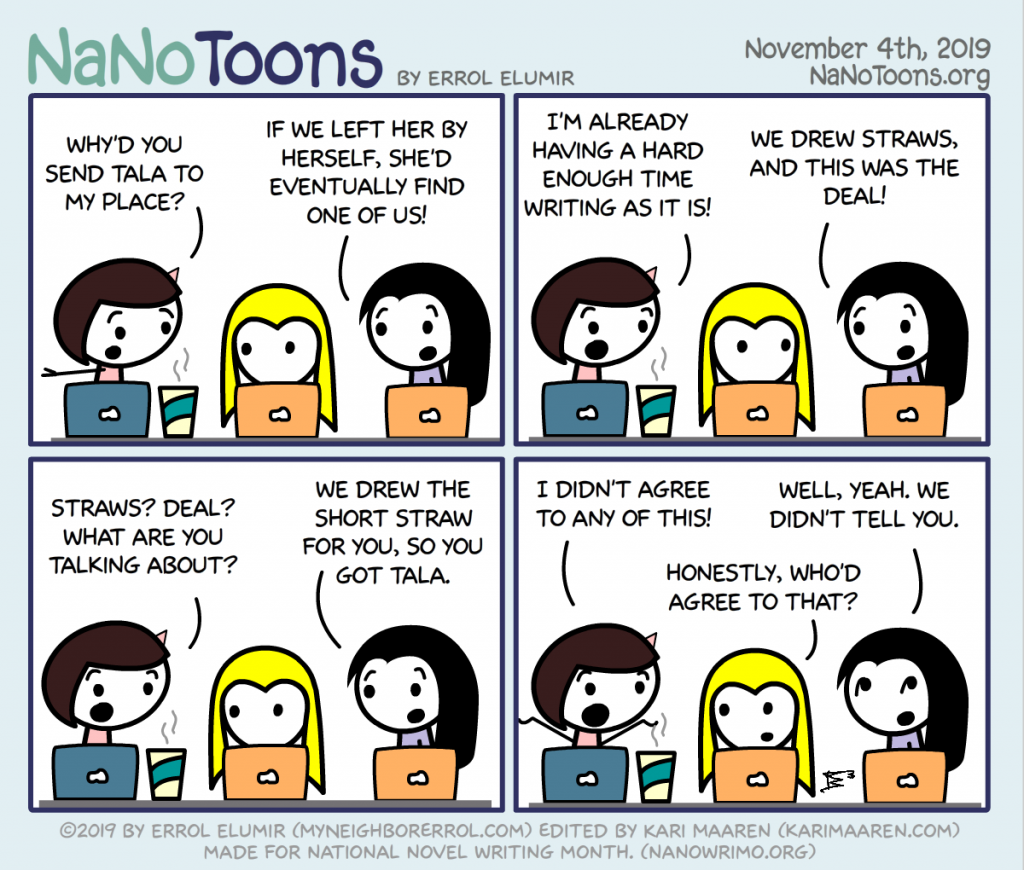 Huzzah! My weekend was productive! I finished all the way up to the 24th of November for NaNoToons. I only need about 6 more and then I'm done. 😀
Although, I still have board game night tonight, so I guess it won't be tonight. And tomorrow is an Escape Room Enthusiast meetup, so it won't be tomorrow. And Wednesday is a going away dinner, and Thursday another board game meetup.
I should have cleared my schedule for NaNo. But I didn't. Good grief, silly me.