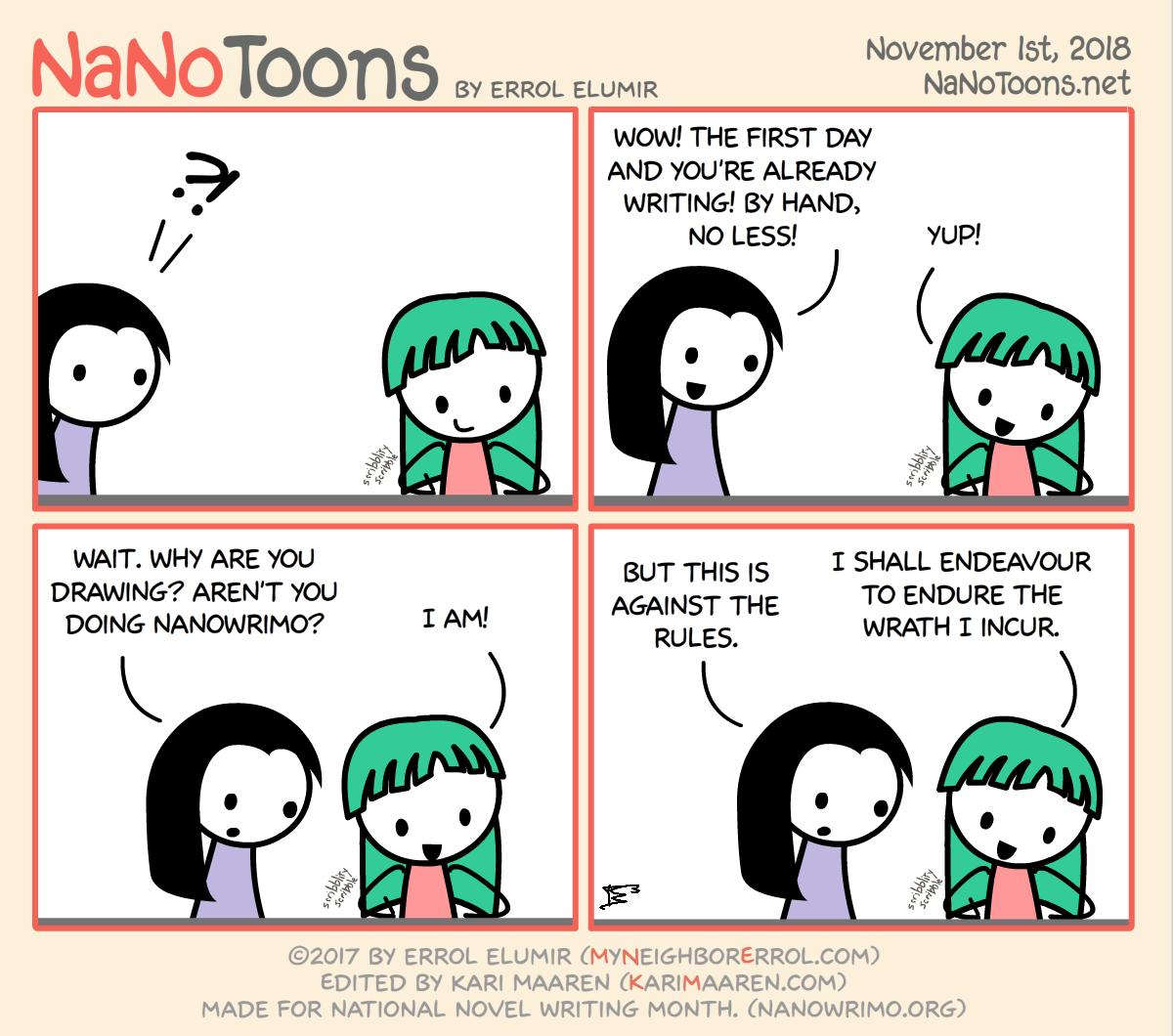 Hello, everyone! We're back for another set of NaNoToons, and yes, it's with Mel and Tala. I hope everyone's NaNo is starting off well. I still have to complete some NaNoToons myself.
I do have Kari Maaren helping with editing again, which is awesome, because I made a lot of mistakes again. Grammar is hard. I use a lot of commas, apparently. I need to cut down on my commas.
And if you do read NaNoToons, please feel free to share them! A lot of you have expressed your gratitude about NaNoToons and I'm very happy they can help out in any way!
Happy NaNoing!