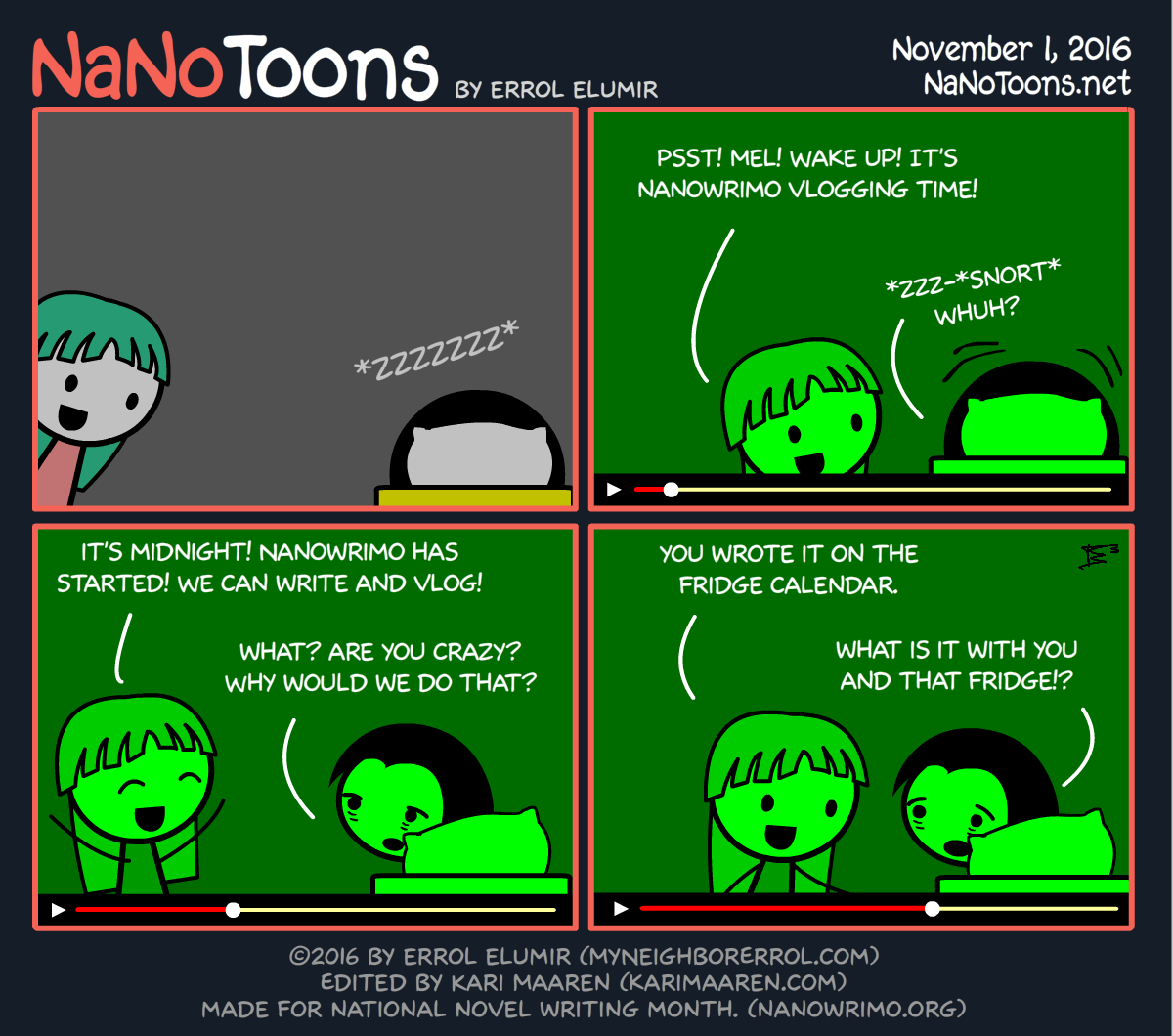 It's November 1st! Huzzah! The writing has begun!
Yes, I've changed the look again. I made it match the NaNoWriMo facebook cover.
For those of you new to NaNoToons and don't know who Mel and Tala are, their main arc started last year.
I probably should explain all the characters. And update the cast page.
Edit: Ok. I finally updated the cast page.